WorldWide Local Connect services provides a vast array of skills and experiences that will help you lay the foundation for a successful business.
Putting a budget and financial model together is relatively easy. You just put some numbers in and make them look good.

Making sure they are realistic, tie in to your business plan and are tight for potential investors, is something else.
Experience plays a big role not only in making sure the numbers on their own make sense, or in context of a P+L or Balance Sheet, but also in the context of your business and marketing plans.
Do you know how to build a detailed financial model? Our business services team may be able to help.
Don't forget to checkout Digital Marketing Services and Business Funding. Or the Free Excel Budget Spreadsheet.
Someone once said "No business plan is wrong….until proven otherwise"!
True, but by the time you figure out your plan does not work, you may have lost a lot of money. In a worst case scenario you've lost your business. Believe it this is more common place than you may think.
Using experts, people with experience, to validate your plan is worth the money. 
We strongly believe in "Quality" over "Quantity".
Have you had a professional look at your business and marketing plan? have a chat with our business services team and find out if we can help.
Don't forget to checkout Digital Marketing Services and Business Funding.
A SWOT Analysis is crucial to a new and existing business alike.
To know your strengths, weaknesses, opportunities and threats is akin to "Forewarned is Forearmed!"
Understanding these four pillars of business analysis, allows you to advance or retreat as and when needed in a focussed and controlled manner. It's usually less costly to have to change course when it's anticipated.
Are you experienced enough to be able to see all opportunities and threats? Our business services offers skilled and experienced help.
Don't forget to checkout Digital Marketing Services and Business Funding.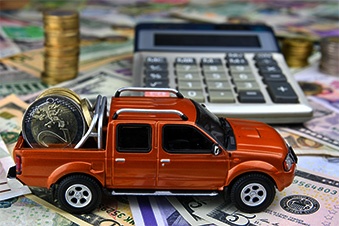 Financial Model
If you are a new business, you usually start with a Business Plan, figure out what products or services you will sell, and at what quantities, before you build a financial model.
Existing businesses may look at the financials first, to see if they are financially sound (Balance Sheet) or if their sales and profit growth is in line with expectations.
Either way, it is crucial that a financial plan ties into the business and marketing plan.
Do you know how to build a detailed 3-5 years financial model with sales and profit projections, annual balance sheets and cash-flow analysis?
Whether you sell products or services, our business services team may be able to help.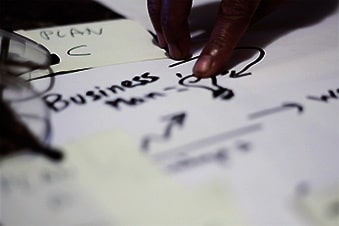 Business Plan
A business plan outlines your vision/mission and your objectives from a "helicopter level", and fills in the details from there.
It should contain your product sales and variations, the 4 P's and the marketing plan to drive those sales.
It should also contain sales and general expenses, the expenses that fund the foundation and structure of your business.
Last but not least, your business plan must include an organization chart, outlining who is responsible for what objective.
You must be able to explain, especially to a potential investor, who is responsible for hitting the sales target.
Would your business plan pass the scrutiny of a seasoned investor?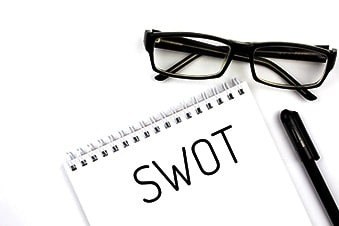 SWOT Analysis
Analyzing the Strengths, Weaknesses, Opportunities and Threats is one of the best exercises of the whole business plan.
It forces you to take stock of your assets, real or intellectual, your competitors and when and where possible, anticipate any reaction to unforeseen circumstances needed.
You can never foresee everything, but a SWOT puts your idea, your plans and financial model in perspective. Thus leaving you better prepared!
Are you familiar with how to create a useful SWOT? Either way, our business services team may be able to help your business whether you sell products or services.
Asking For Help Is A Strength!
Carving your own trail is great, provided it doesn't cost too much time and money, or worse, your business!
Asking experienced people to help, and advise, is not just smart, its invaluable!
The world class core team that has started the WWLC adventure works with the best around the world. Years of top skills and experience in startups, small businesses and corporate environments.
"Exhibiting unmatched development skills, WorldWide Local Connect Inc. successfully created a functional website. As a result, the client generated traffic and orders in just a few months. Moreover, the end client also commended the site positively. The team was communicative, responsive, and skilled." Read more…
"WorldWide Local Connect Inc.'s deliverables helped increase two product lines inquiries, satisfying the client. The team seamlessly collaborated while sticking to the deadlines. Furthermore, they professionally and patiently imparted valuable information to the company. " Read more…
"The knowledgeable suggestions made by WorldWide Local Connect Inc. have helped grow the client's business, also improving the contracts and benefits their employees get." Read more…
"WorldWide Local Connect Inc.' contributions have been integral to the client's success. They continue to provide a ton of value to the partnership by remaining accessible, constantly bringing new ideas to the table, and helping the client resolve strategic issues beyond the scope." Read more…
"I have collaborated with Hans for many years as he grew 40ParkLane. His insight and forward thinking were critical when he grew Carolyn's Handmade as Brand and the customer base while implementing new technologies in marketing and data analysis."
"Thanks to Worldwide Local Connect Inc.'s efforts, the traffic increased significantly. The team communicated excellently, keeping the client updated with the project's progress. Overall, they were responsive and proactive." Read more…
Need help, just have a question or want to become part of the team, simply contact us.