WorldWide Local Connect offers a variety of digital marketing services from building an online presence with a website to pro-active email and social marketing.
Digital Marketing Services
The foundation of contemporary marketing is a website. Website design is not just a creative endeavor, it is one very important part of the overall business plan.
Your website should be designed in a way that seemlessly ties into the vibe and feel of your chosen target group.
WorldWide Local Connect does not just deliver a "nice" site, we make sure business and marketing plan objectives are reflected in the overall web design and calls to action.
Do you know how to create a site, integrated with your business and marketing plans and as such optimized for your chosen target group?
Search Engine Optimization
Whereas the website is the proverbial "Cathedral" you're building, SEO is the foundation.
On the one hand you choose keywords that build your brand, on the other hand you choose keywords that (potential) customers use when searching for your products or services online.
It is key to build a website that is structured around pages and posts optimized for the keywords your visitors use to find you, while also building your brand.
Do you know how to optimize for search engines and social media?
It is becoming more and more difficult to create an impact with SEO, with so many pages created by competitors, optimized for the same keywords you are using.
That's why pro-active digital marketing, like social media marketing is such an important third pillar.
The website itself, SEO and social media marketing form the foundation of digital marketing. Email marketing and paid advertising are the next step.
Are you able to build a cost efficient and effective social media strategy and plan?
Email Marketing/Paid Advertsising
Whereas webdesign, SEO and social media marketing form the foundation of digital marketing, email marketing and paid advertising form the bookends.
Unless you buy a contact list, which we believe is a waste of money more often than not, you can only (responsibly) do email marketing with an email list you create from signups on your site(s) and landing pages.
Your site, SEO and social media activity is a more fundamental way to gather leads; paid advertising at the other end of the spectrum can enhance that fundamental marketing.
Asking experienced people to help, and advise, is not just smart, its invaluable!
SOME THOUGHTS TO CONSIDER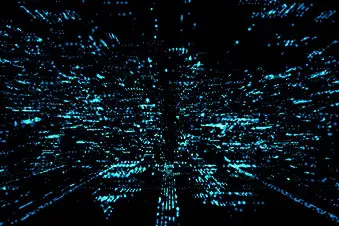 The Black Box Theory
The internet is like a black box, mysterious and uncertain what it will return to you when you provide input.
Whereas you know when you hit an "H" on your computer's keyboard, it will show an "H" on screen, you won't know who will respond to online activity like advertising until you try. That's the Black Box Theory in essence.
The smart approach is to find out through research and testing, what your online model is. What input produces which output? Can you repeat it?
Once you understand which online input provides the output you expect, you've managed to make a start at "mapping" the online "black box"!
Are you familiar with the Black Box theory?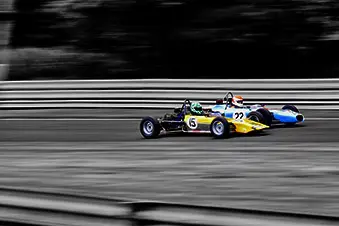 The Formula One Approach
In Formula One racing, the drivers take it (relatively) easy the first few laps, every time they go to a new circuit. If they go full throttle before knowing exactly how the curve works or where to break before entering the next curve, they would crash often.
Translation…. if you go full throttle, spending money head over heels online before knowing what works and what not, you may run out of money before figuring out the online model.
Start (relatively) small and test diferent strategies, aimed at diferent target groups, in different ways, until you see a consistent success rate. Once the model shows traction and conversions in line with expectations you increase spending and momentum.
Do you know how to set up an online marketing model and test projects?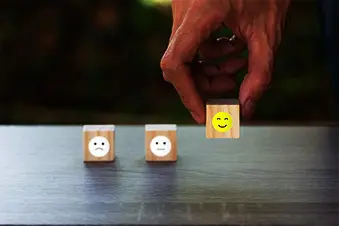 The Feedback Loop
It is key to your ROI to test varies marketing strategies first before increasing spending and momentum.
If you input is $X amount of dollars in online activity to drive traffic and conversions, it is imperative to set up "analytics" to get feedback from your actions.
If the results of spending $X is not as expected, rather than increasing spending, you should review the model  to gain knowledge of why the expectations aren't met. And adjsut input variables accordingly.
This Feedback Loop gives you insight in what works and what doesn't. It allows you, once you gain traction and the model works consistently with as result conversion, to increase spending and gain growth momentum.
Do you know how to set up a testing model for digital marketing?
The world class core team that has started the WWLC adventure works with the best around the world. Years of top skills and experience in startups, small businesses and corporate environments.
"Exhibiting unmatched development skills, WorldWide Local Connect Inc. successfully created a functional website. As a result, the client generated traffic and orders in just a few months. Moreover, the end client also commended the site positively. The team was communicative, responsive, and skilled." Read more…
"WorldWide Local Connect Inc.'s deliverables helped increase two product lines inquiries, satisfying the client. The team seamlessly collaborated while sticking to the deadlines. Furthermore, they professionally and patiently imparted valuable information to the company. " Read more…
"The knowledgeable suggestions made by WorldWide Local Connect Inc. have helped grow the client's business, also improving the contracts and benefits their employees get." Read more…
"WorldWide Local Connect Inc.' contributions have been integral to the client's success. They continue to provide a ton of value to the partnership by remaining accessible, constantly bringing new ideas to the table, and helping the client resolve strategic issues beyond the scope." Read more…
"I have collaborated with Hans for many years as he grew 40ParkLane. His insight and forward thinking were critical when he grew Carolyn's Handmade as Brand and the customer base while implementing new technologies in marketing and data analysis."
"Thanks to Worldwide Local Connect Inc.'s efforts, the traffic increased significantly. The team communicated excellently, keeping the client updated with the project's progress. Overall, they were responsive and proactive." Read more…
Need help, just have a question or want to become part of the team, simply contact us.